Beaches near Hayle
Hayle Beach, Cornwall
Three miles of golden sandy beach stretching from Hayle to Godrevy lighthouse. Hayle beach is covered by lifeguards (seasonal) and is ideal for swimming, surfing and dolphin watching.

There are many rock pools for children to find all sorts of marine life, including crabs and small fish.

Hayle Beach is host to many bird species including Peregrine Falcons.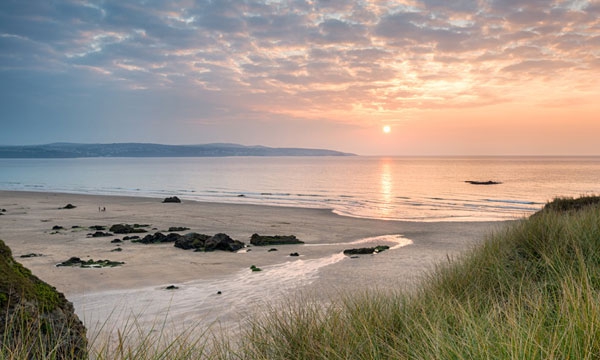 Carbis Bay Beach
Carbis Bay Beach is particularly well sheltered by Porthminster Point.

Carbis Bay Beach has been awarded a Blue Flag and Seaside Award for 2016.

Gig rowing is a traditional Cornish sport which is currently undergoing a huge revival, with many towns in Cornwall now having their own gig club.

The St Ives Gig Club practises here and also holds race days against teams from around Cornwall.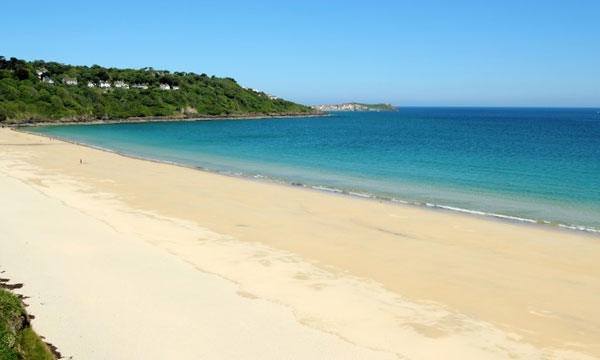 Porthminster Beach, St Ives
Porthminster Beach is a family beach and was awarded a Blue Flag and Seaside Award in 2016.

Porthminster Beach is patrolled by lifeguards during the summer season.

Beach wheelchair hire is available.

Retaining the 1930's feel, the beach has a putting green and chalets and is well protected by the town and piers.

The beach has cafes at each end and boasts one of St Ives' most popular restaurants. Enjoy a meal while overlooking the beach.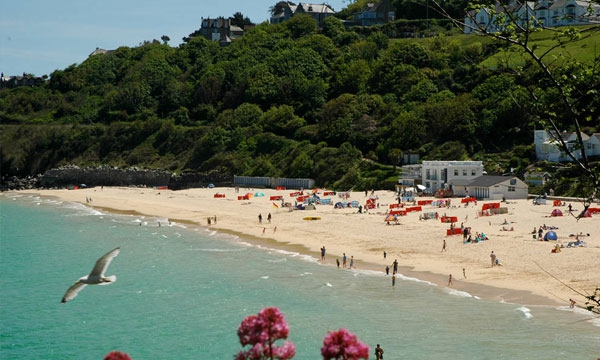 Porthgwidden Beach, St Ives
Porthgwidden Beach is a much smaller beach, nestling between 'the Island' and the old pier. Usually the quietest beach in the town it is ideal for those seeking a little peace and quiet.

Patrolled by lifeguards during the summer season.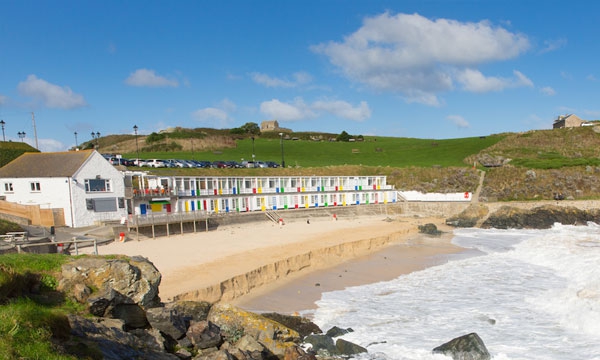 Harbour Beaches, St Ives
The Harbour Beaches can be found at the Smeatons pier end of the Wharf and beside the old slipway. These are increasingly popular and of course are right in the heart of the St Ives.

From here you can take a tour of the bay in a self drive hire motor boat or relax and take in the view.

St Ives is also very proud of it's Lifeboats, which look after the users of the sea and coastline, and are celebrated each year on Lifeboat day in August. St Ives has had lifeboats for over a century, from the wind and oar powered boats of yesteryear, to the current Shannon Class lifeboat The Nora Stachura and the D Class Inshore lifeboat, both of which are housed in the new lifeboat house in the harbour.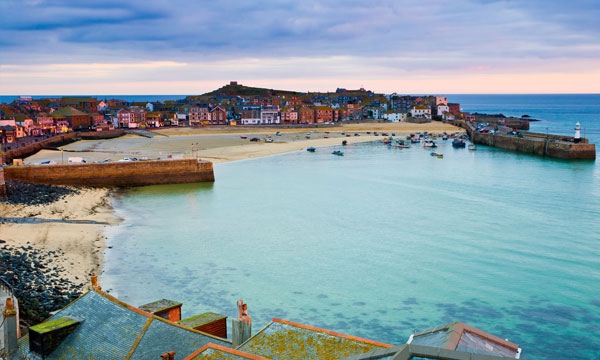 Porthmeor Beach, St Ives
Porthmeor Beach is the largest beach in St Ives. Due to its westerly aspect, it is popular with families and surfers alike.

During the summer the waves are generally more mellow, ideal for family body boarding or surf lessons at the Surf School which runs all summer.

Autumn brings in the Atlantic weather systems which can produce excellent surfing conditions, best watched from the cafe with a large cappuccino.

Porthmeor Beach Restaurant is ideal for enjoying a meal overlooking the beach while the sun sets over Mans Head

Porthmeor Beach has been awarded a Blue Flag and Seaside Award for 2016.

Porthmeor Beach is patrolled by lifeguards during the summer season.