Latest News & Offers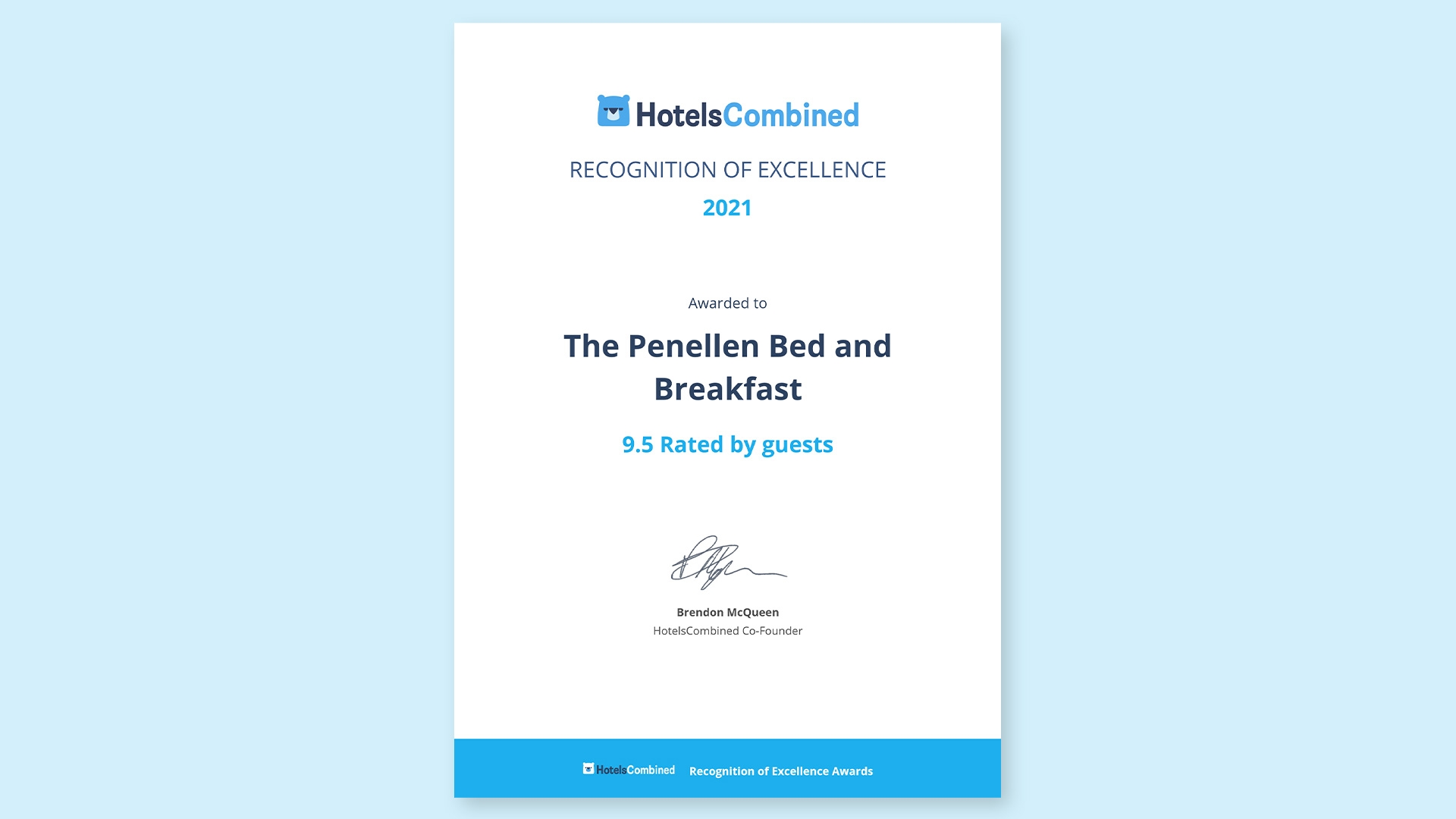 Penellen Awarded Recognition of Excellence Award
HotelsCombined have recognised The Penellen Bed and Breakfast amongst the best hotels in United Kingdom.

Hotels Combined have awarded The Penellen Bed and Breakfast the official Recognition of Excellence Awards after extensive surveys from millions of guest reviews.

We now join an elite group of hotels around the world that have been awarded the HotelsCombined Recognition of Excellence. This exclusive collection of highly rated accommodations has been chosen using a strict set of criteria such as the quality and consistency of reviews, the absence of recurring or unresolved issues with customers, popularity of the property and of course, the overall resulting score.

As you can imagine, we are absolutely thrilled to be recognised for this award and look forward to our visitors enjoying The Penellen Bed and Breakfast on their visits.