Latest News & Offers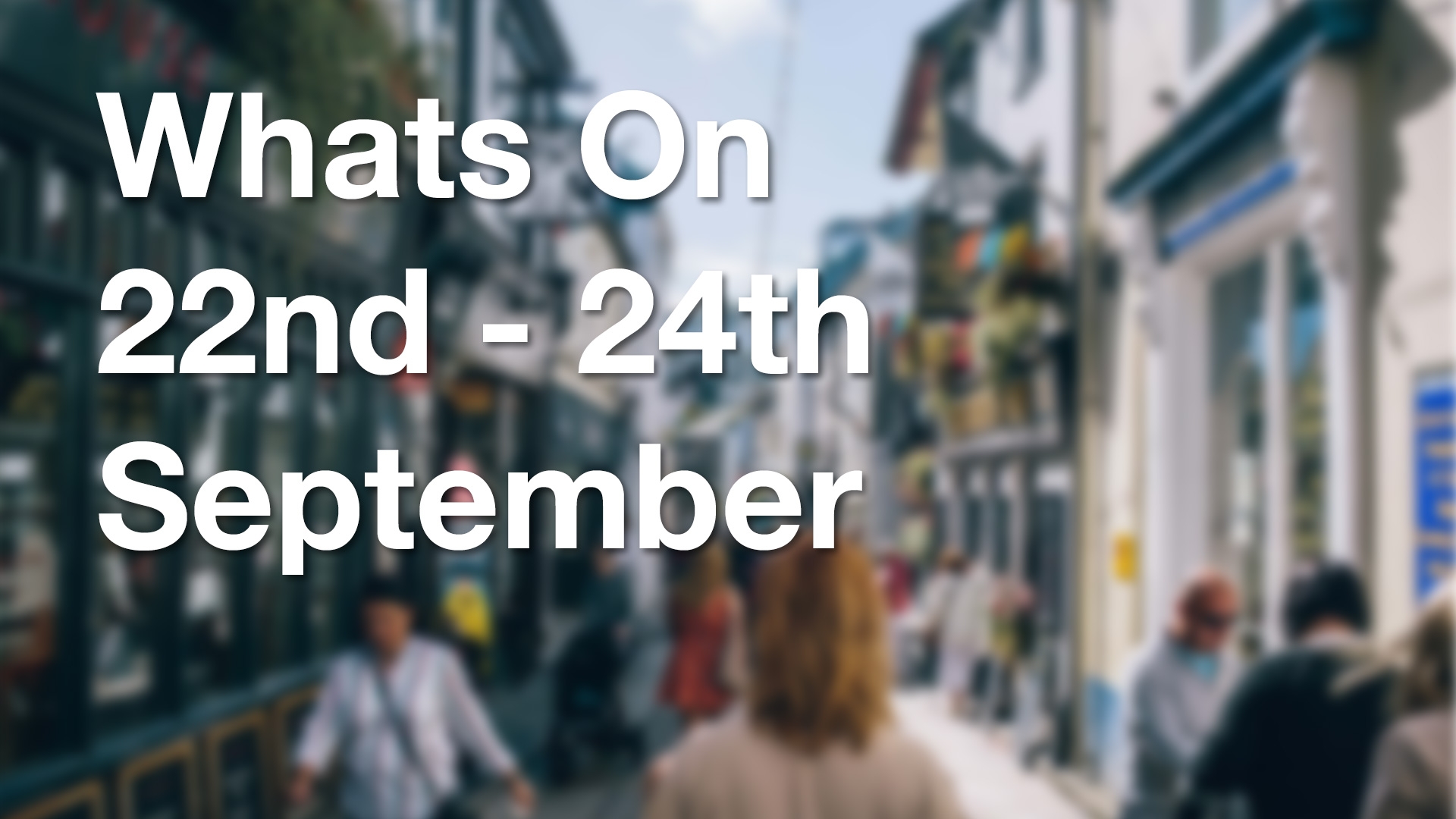 Whats On! September 22nd – 24th 2017
The festivities continue in and around St Ives this weekend with great weather predicted the St Ives September Festival continues with the last day being the 23rd.
What's Happening during the September Festival?
Friday 22nd of September sees a wide range of activities across St Ives and the surrounding areas such as Painting workshops run by the St Ives School of Painting, an excellent day for artists of all abilities.
The Borlase Smart Room at Porthmeor Studios will be exhibiting a Century of St Ives Photographers displaying the history and heritage if St Ives from the 1870s with a display of the pioneering men and women of have photographed the town over the years.
The Norway Square will be hosting Music & Poetry in The Square with several artists throughout the day.
Saturday 22nd sees the last day of the September Festival with an exceptional performance at The Guildhall by Cara Dillon along with activities at the Barnoon Workshop and St Ives School of Painting.
Form more information on the St Ives Festival 2017 see here;
What else is happening around Cornwall?
Paradise Park continue with excellent activities for families of all ages. Their Eagles of Paradise activities continue which is an excellent exhibition with birds like Archie the Bald Eagle close up. The Eagles of Paradise exhibition finishes at the end of September so don't miss out. The 12 noon display is excellent for all ages.
The Minack Theatre in Porthcurno is open all year round for visitors to the unique cliff-side amphitheatre overlooking the sea. On September 23rd Natalie Haynes the Stand Up Classicist will be performing from 7.30pm with a humorous high octane exploration of what the ancient civilisations can offer modern life.
Anything for Hikers?
Now in its 17th year the long running Cornish Walking Festival continues with walks on the 23rd from St. Stephens Church at 1.30pm. Join friends of Churchtown Farm Community Nature Reserve for a walk looking for edible plants making an excellent afternoon for families. Take a mug and spook to enjoy soup cooked on the foreshore.
With so many activities in the area of St Ives there's no shortage of things to do. From relaxing holidays to activity filled escapes St Ives and Hayle are excellent holiday destinations for all ages. Our Bed and Breakfast Hayle is ideally situated in the heart of Cornwall with the benefit of excellent sea views and easy access to the rest of Cornwall. Book today to avoid disappointment.